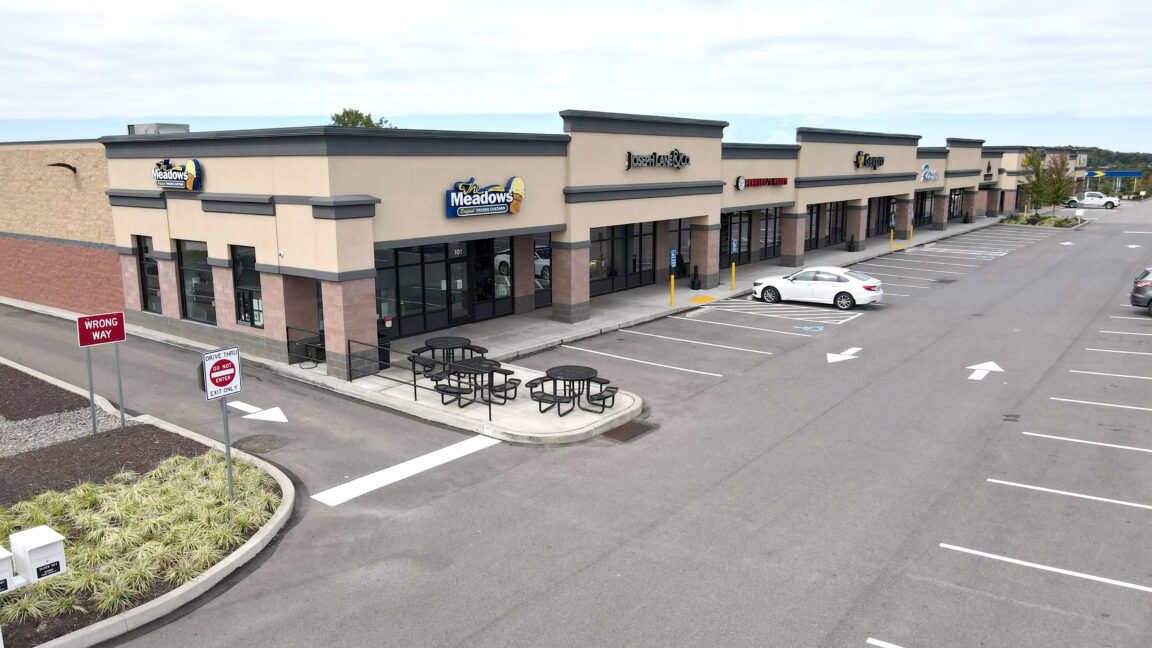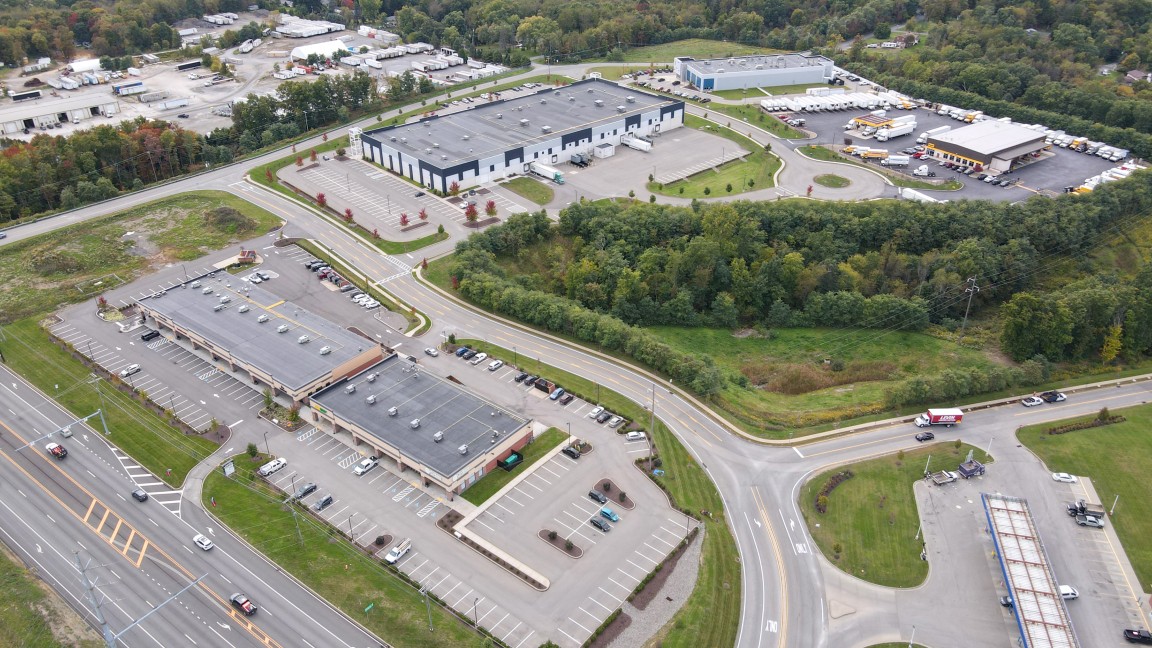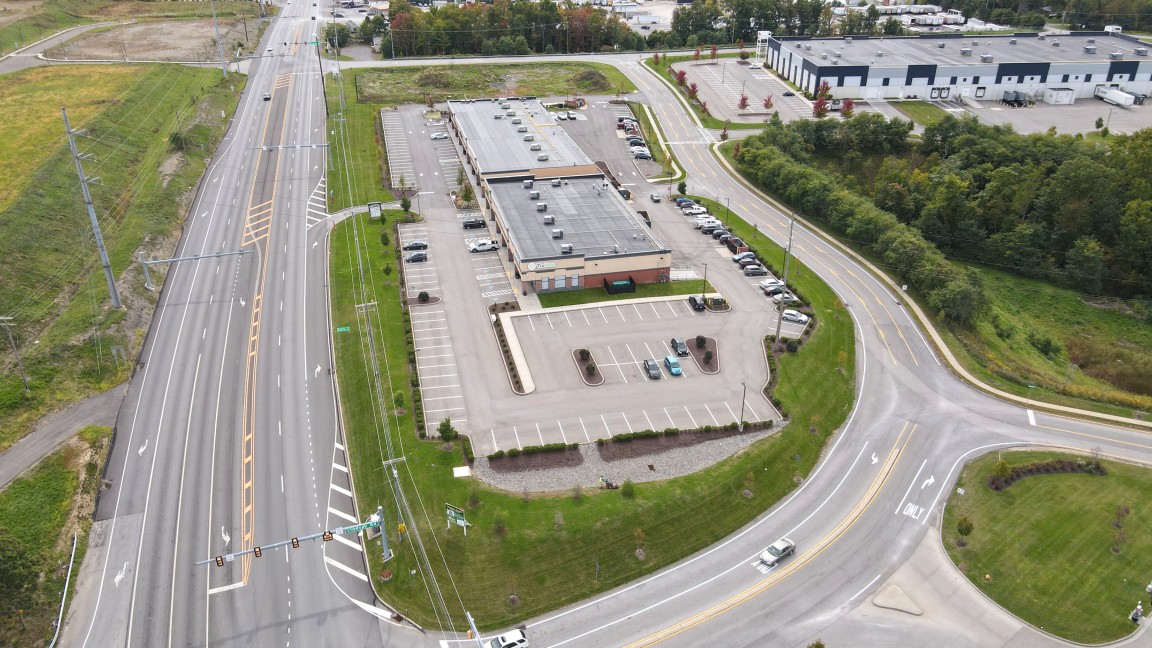 Property Highlights
From the surrounding area, to utilities, our property highlights show what to expect
Location Highlights
All of our locations boast unique location highlights – take a look at what separates Jackson's Pointe Plaza from other locations
Exterior
The exterior is a combination of decorative masonry concrete units and insulated exterior EIFS system with various colors to enhance their appearance as selected by Landlord, and an aluminum storefront system
Frame
Rigid steel frame and masonry bearing construction with clear span bar joist
Clearance
Minimum 13′ under main roof beams
Floor
4″ reinforced concrete, 500 lbs. per square foot with 4,000 PSI concrete, sealed & hardened over compacted fill
Roof
20 gauge galvanized steel decking insulated, single membrane rubber roof system with an R-20 rating
Partitions
DEMISING WALLS — Insulated drywall walls with metal studs from concrete floor to roof deck taped, spackled, and painted white
Ceilings
Exposed grey structural steel
Storefront
Aluminum and glass storefront system with one (1) 3′ x 7′ entry door and code compliant hardware as designated by Landlord.
Electrical
One (1) 200-amp, 120/208 volt, 3 phase, 4 wire panel and circuit breakers installed at the rear of the Leased Premises
Lighting
All light fixtures and controls are by Tenant at Tenant's sole cost and expense. Exterior building lighting is provided by Landlord and metered as part of common area maintenance
Emergency Lighting
Battery powered back-up night-lights and exit lights.
Fire Protection
Ordinary hazard 125′ wet sprinkler system
HVAC
208 Volt, 3 PH. Independent HVAC rooftop unit sized for a maximum of 1 ton of cooling capacity per 400 square feet
Gas
Peoples Natural Gas Company
Water
PA American Water Company
Sewer
Butler County Sanitary Authority
Telephone and Data
Telephone service provider is Verizon
Fiber Optics
Armstrong Cable