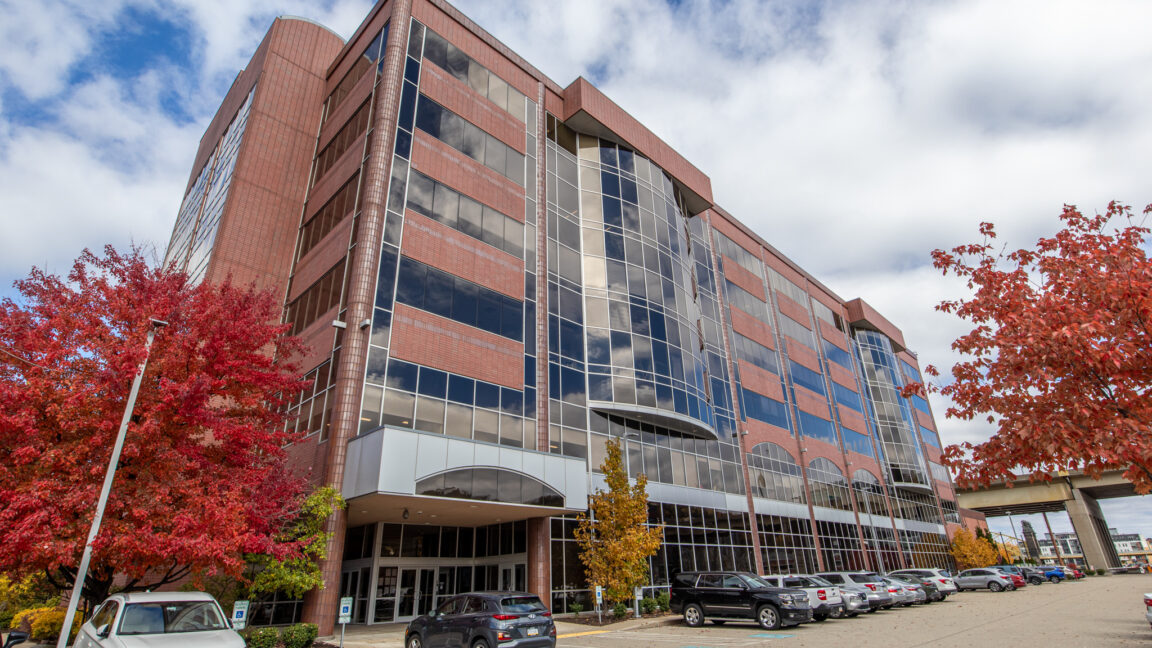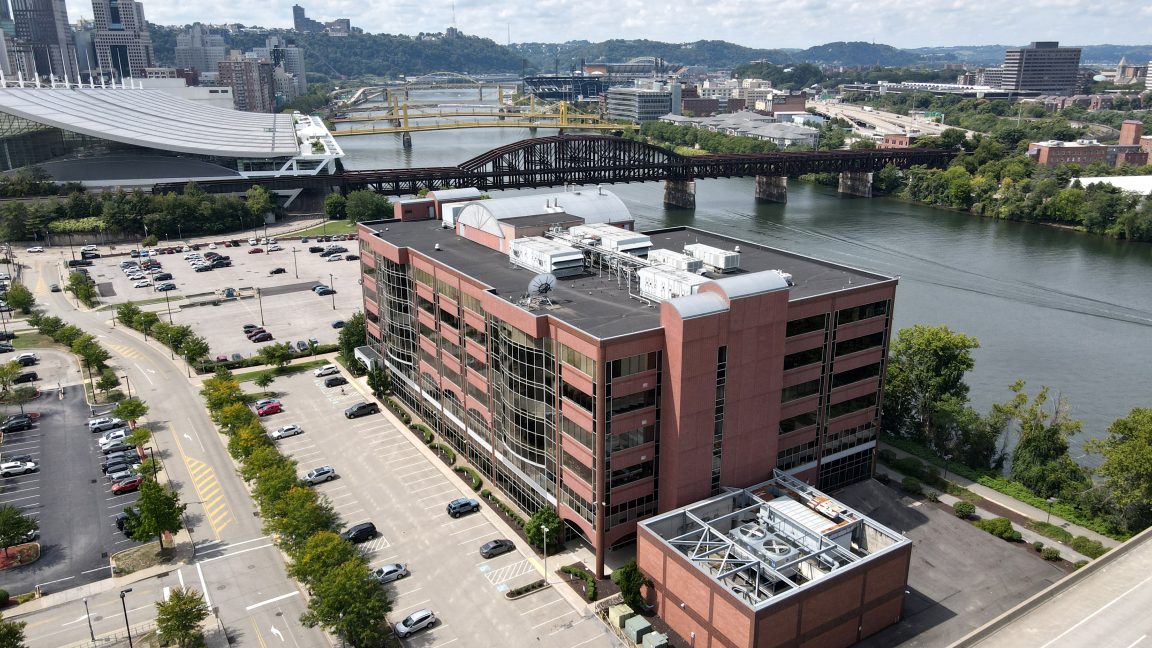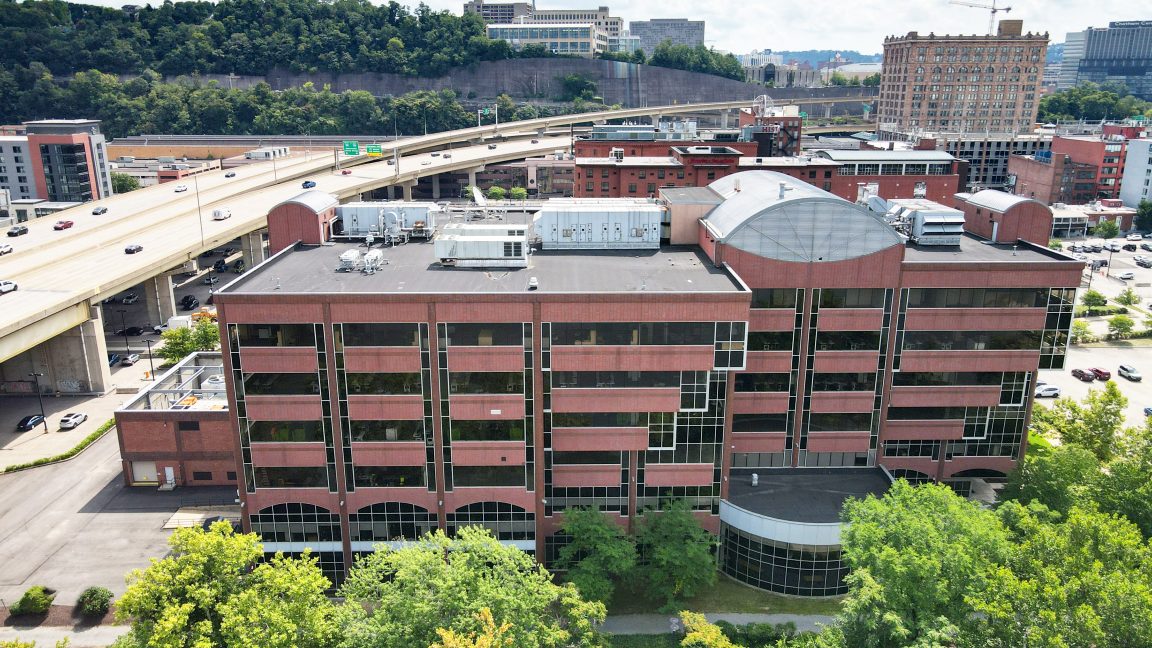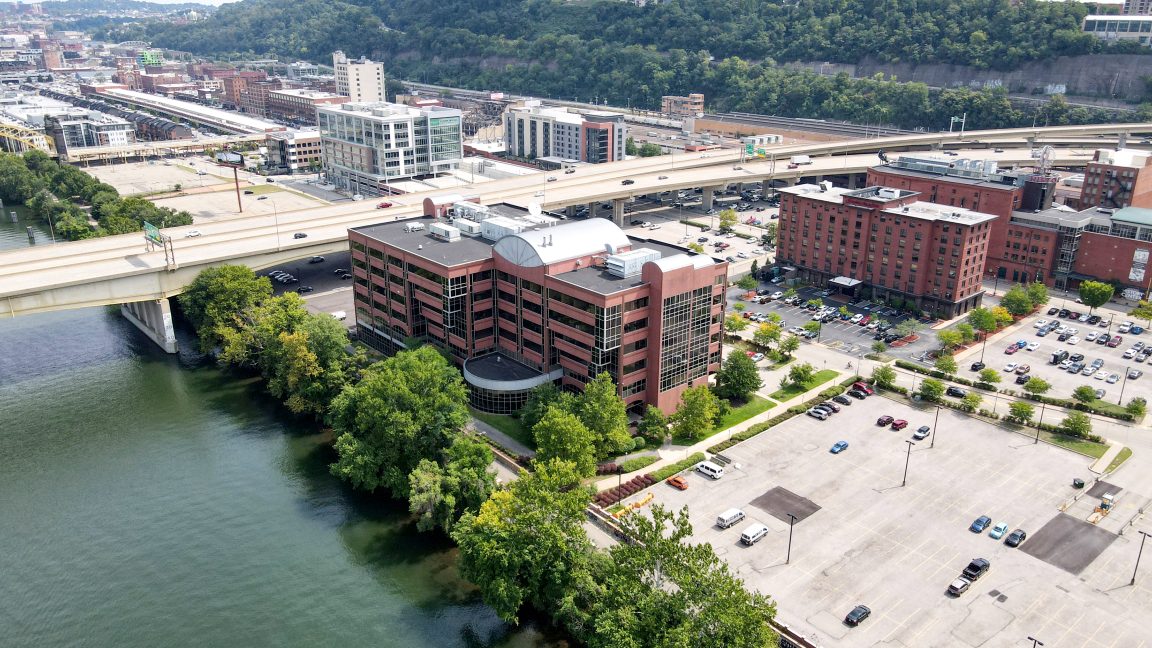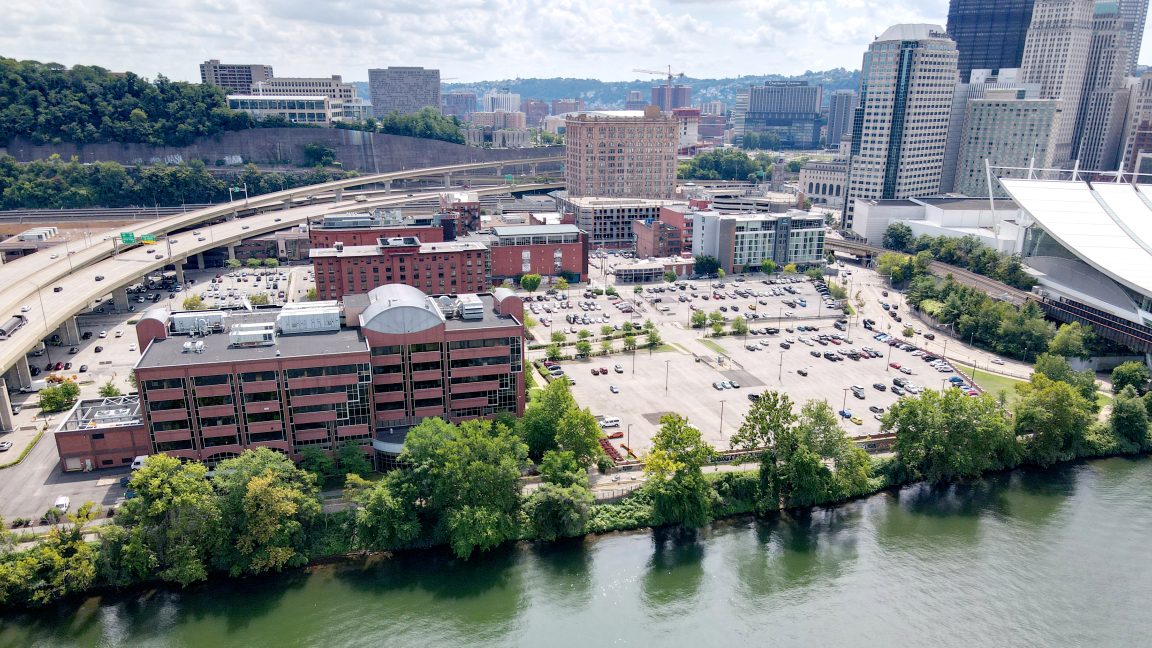 Property Highlights
From the surrounding area, to utilities, our property highlights show what to expect
Location Highlights
All of our locations boast unique highlights – take a look at what makes One Waterfront Place (Second Floor) stand out
Building Specifications
One Waterfront Place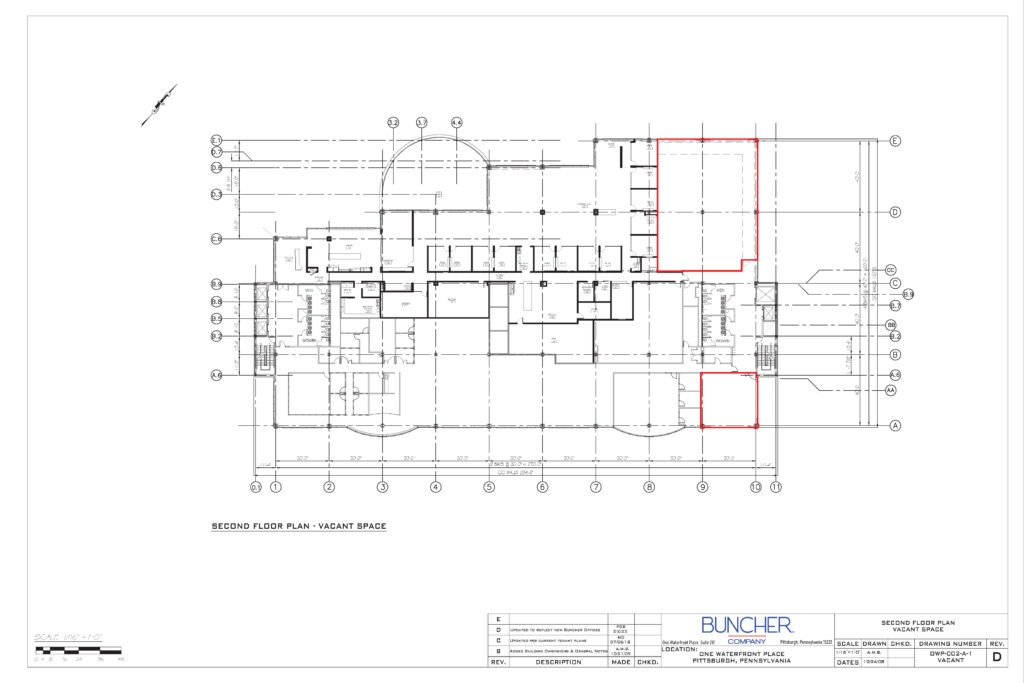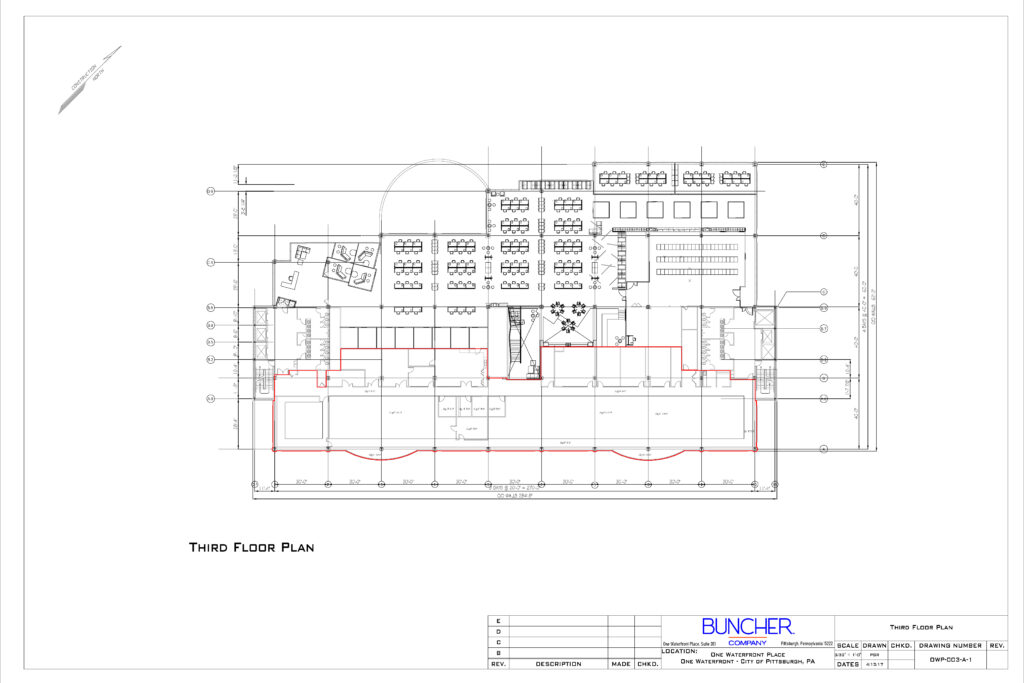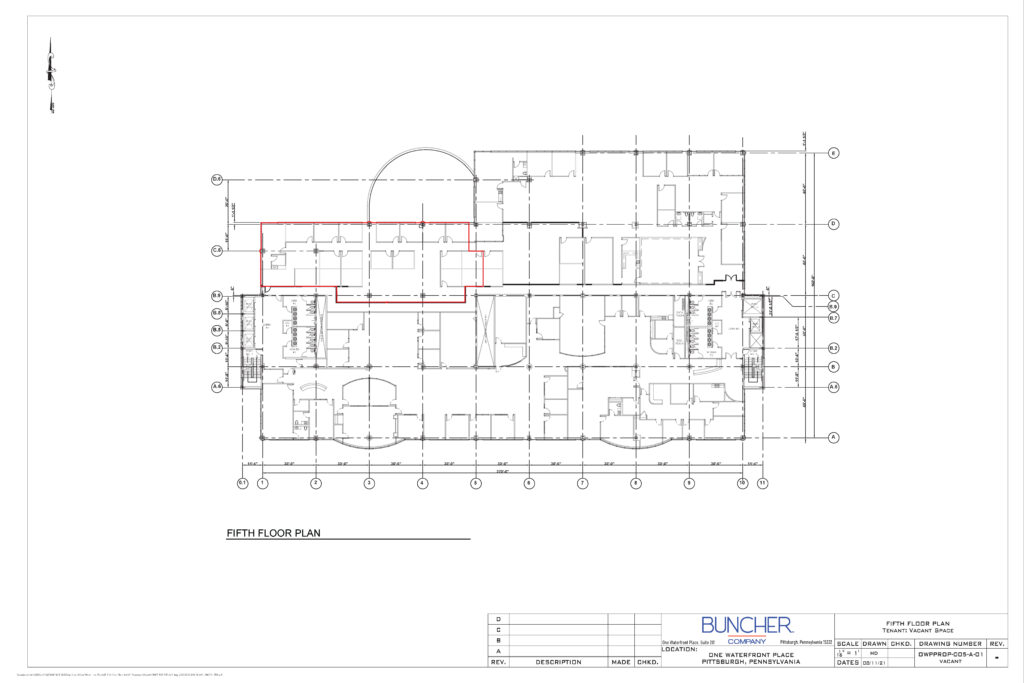 Available Space
Second Floor: 1,095 & 4,729 Rentable Sq. Ft. Third Floor: 16,088 Rental Sq. Ft. Fifth Floor; 5,738 Rentable Sq. Ft.
Construction
5-Story rigid steel frame with brick finish
Roof
20 gauge galvanized metal decking, siplast roofing system with 4″ lightweight concrete
Lighting
New Linear High Bay LED fixtures installed in accordance with applicable code
Electrical
110-volt duplex outlets based on existing layout
Sprinkler
Light hazard wet system with recessed heads, 125 square foot coverage per head
H.V.A.C.
VAV system with hot water boiler and heat coil in a mixing box to provide 70°-75° F year round
Electric
Duquesne Light Company
Gas
Dominion Peoples Gas Company
Water
Pittsburgh Water and Sewer Authority
Sewer
Pittsburgh Water and Sewer Authority
Telephone/Fiber
Verizon Fios, DQE, Comcast